Help Keep The Music Alive
Make A Donation|Click Here!
Your SpaceCoastIRadio.com
Host Jimmy Lawson
Text Me At: 321-261-7808
Use Shoutbox To Give Feedback
On How We Are Doing With The Music
Played Here At SpaceCoastIRadio.

SKYPE Name: spacecoastiradio
Join Us On Skype|It's Free
Click On Skype Logo To Download
Opens In New Window!

SpaceCoastIRadio.com
Is Filed With Florida
Secretary of State
Registration #G11000098102.
Doing Business As
SpaceCoastIRadio.com
(Music Playlist)
If You Were Away
From Your Media Player
This Is What You Missed!
Last 10 Songs Played.
Click Here To View.
Click Above Image To View.
News Outlet's View RSS Feed's!
Subscribe To
SpaceCoastIRadio.com
Playlist Feed|Click Here!
Opens In New Window!
Free Software
Click Here!
SpaceCoastIRadio.com
Chat Room Invite Your Friends And
Chat With Them. Click On Above Image
To Use This Chat Room!
Opens In New Window!
Get Your Domain Name And Hosting Service
Click On Above Image For More Detials...
Opens In New Window!
Todays Date

Above World Map Posted
September 17, 2011...
SpaceCoastIRadio.com Can Lead You To The Music
Can't Make You Listen!
Scroll Down To Bottom And Get Your Request(s) Submitted For:
Tuesday Request Night Live Show With Mic For May 26, 2015...
All Songs Played Are Paid Royalties To Sound Exchange!
Even Songs Played On Our Event Shows...
More Details On This Artist Now Playing
Click Here|Opens In New Window!
Some Cover's Might Not Match Artist Now Playing.
---
24/7 Listeners Performance Club!
Music Artist|Country Lou Watson,Publicist|Judy Shannon, And Listener|Ronnie Poe
Media Player Listeners Performance 24/7...
---
Claude Guy Leroux's Uncle From Canada Helps With
Media Player Listeners Performance 10am est - 10pm est Everyday!



Promotional Website|Click Here!
To View Our Twitter & Facebook Page|Click Here!
Independent Music Artist
Hit Play Button For Our Audio Message!
---
You May Rate Our Events Here Also!
---
Songs Rated|Click Here!
---
---
We Fight for Animals. Will You Join The Fight?
Click Above Image For More Details.|Opens In New Window!
---
Click Accuweather Image Above|Opens In New Window!
To Watch Below Video Local Weather & News Live Stream
Just Turn Vol Down On Your Music Media Player!
To Turn Off Video Refresh This Page...Hit Your F5 Key To Refresh....
When You Can Watch Eyewitness News Live All Times Eastern.
(Broadcast Times May Change Due To Sporting and Other Special Events)

Monday Through Friday
Daybreak 5 - 9 a.m. Noon 12 - 1 p.m.
Evening 4 - 6:30 p.m. Late 10 - 11 p.m. and 11 - 11:35 p.m.

Saturday
Daybreak 5 - 10 a.m. Noon 12 - 12:30
Central Florida Spotlight 12:30 - 1 p.m.
Evening 6 - 6:30 p.m. Late 11:00 p.m. - 11:35 p.m.

Sunday
Daybreak 5 - 10 a.m. Noon 12 - 12:30 p.m.
Evening 6 - 6:30 p.m. Late 11 - 11:30 p.m.
SpaceCoastIRadio.com Business Cards
Click Above Card To Print!
More About Mae Lawson
Buy Her Song Here.
Click Above Image To View!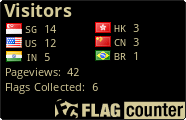 Above Flag Counter Posted
February 14, 2014...
United States
East Coast Time!
SpaceCoastIRadio Will Relay
Un-Schedule The Following
Heartland Public Radio
With Permission
Relayed Stream From
HPR1:Traditional Classic Country
HPR2:Today's Classic Country
HPR.org|Click Here!
Buy Your SpaceCoastIRadio.com
Hats, T-Shirts, Mugs,
Etc Here!
Click Above Image!
SpaceCoastIRadio.com Is
Licensed Through StreamLicensing.com
With The Following
ASCAP, BMI, Sound Exchange, SOCAN & SESAC
SpaceCoastIRadio.com Pays Royalties To
StreamLicensing.com And StreamLicensing.com
Pays Sound Exchange!
Copyright SpaceCoastIRadio.com 2009 - 2015 All Rights Reserved.
Sunday Events|May 24, 2015
99% Of Our Sunday Christian & Gospel Music Artist Are Independent Music Artist
And They Deserve Your Listen Performance For Royaltie Payments!
Top Websites Playing Gospel Music
Opens In New Window!|Click Here!
All Songs Played On These Event(s) Are
Paid Royalties To Sound Exchange
In Nashville, there are 10,000 singer-songwriters chasing success... with one chance in a million of getting it.
For Miranda "no relation to Elvis" Presley (Samantha Mathis), that's one chance worth taking.
Moive of The Month April 2015 "The Thing Called Love"Click Here For More
Click Here To Submit Your Song Request(s)
For Our Live With Mic Tuesday Request Night
May 26, 2015|8pm est. To 11pm est.
Please Have Your Requets Submitted Prior To 12pm Noon est May 26, 2015.
Chat Room Opens At Tuesday May 26, 2015
At 7:30pm est, Will Post Here
On Home Page At Top...
Received Requests From The Following Listener's
For Live Tuesday Request Night...May 19, 2015...

Music Artist|Country Lou Watson,From TX(5)
Music Artist|B.J. Young,From TN(5)
Attention Music Artist:::
Come To Our Chat Room During This "LIVE" Event
And I Will Play One (1) of Your Songs, Provided
I Have In Our Library. If We Don't Have Any of Your
Music In Our Library, Contact Me How Your Music Can
Be Placed In Our Library. All Music Artist Must Belong
To SoundExchange.com. Plan Coming To Support Other
Music Artist That Come To Our Chat Room.
You Don't Have To Request Any Songs
Would Be Nice If You Did.
Please Don't Be A Hit And Run Guest In Our Chat Room.
When Your Owne Song Plays, Stay To Support Our
Other Music Artist. Our Listener's, Fan's & Support's
Would Love To Hear One (1) of Your Song's.
For Music Artist To Have Their Music Played
Please Be In Chat Room Before 9pm est. So I Can
Get Your Song Into Our Playlist To Be Played After
All Requests Have Been Played...

Sponsor's For Tuesday Request Event!
Music Artist Country Lou Watson From TX
Publicist Judy Shannon From VA